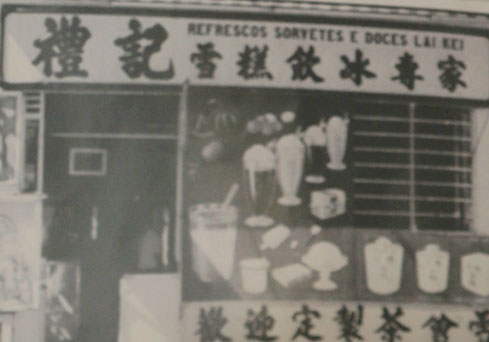 自二十世紀三十年代起SINCE 1930S...
在澳門​​,無人不識自製雪糕80多年的禮記雪糕,現時已時第三代經營。禮記雪糕現在位落於荷蘭園大馬路的禮記雪糕是澳門的老字號冰室,舖址經歷兩次搬選。禮記雪糕以自家製作雪糕,初期還曾製作月餅、蛋卷等食品,現在以雪糕類食品為主打。
In Macau, no one don't know the Laikei homemade ice cream for 80 years. The third-generation operates it now. Laikei ice cream place in theAvenida do Conselheiro Ferreira de Almeida. Laikei ice cream with home-made ice cream, has also produced early moon cake, egg rolls and other food. Now Mainly Supply ice cream products.
第一代創辦人鄺老先生創意十足,可以想出紅豆雪條、雪糕磚及雪糕三文治的好産品,連雪糕三文治包裝盒上的女性肖像亦是出自他手筆,甚至連禮記自制雪糕用的機器都是由他所設計。
The founder Mr. Kwong is very creative. He can design the package of red bean ice bar, ice cream and ice cream sandwiches brick. Even the female portrait on the box is also from his handwriting. and even the ice cream machine all are designed by him.